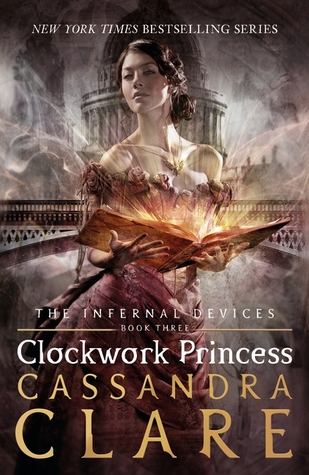 Danger and betrayal, love and loss, secrets and enchantment are woven together in the breathtaking finale to the #1 New York Times bestselling Infernal Devices Trilogy, prequel to the internationally bestselling Mortal Instruments series.

THE INFERNAL DEVICES WILL NEVER STOP COMING

A net of shadows begins to tighten around the Shadowhunters of the London Institute. Mortmain plans to use his Infernal Devices, an army of pitiless automatons, to destroy the Shadowhunters. He needs only one last item to complete his plan: he needs Tessa Gray.

Charlotte Branwell, head of the London Institute, is desperate to find Mortmain before he strikes. But when Mortmain abducts Tessa, the boys who lay equal claim to her heart, Jem and Will, will do anything to save her. For though Tessa and Jem are now engaged, Will is as much in love with her as ever.

As those who love Tessa rally to rescue her from Mortmain's clutches, Tessa realizes that the only person who can save her is herself. But can a single girl, even one who can command the power of angels, face down an entire army?

Danger and betrayal, secrets and enchantment, and the tangled threads of love and loss intertwine as the Shadowhunters are pushed to the very brink of destruction in the breathtaking conclusion to the Infernal Devices trilogy.
my review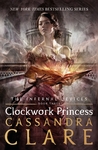 Clockwork Princess by Cassandra Clare
My rating: 5 of 5 stars
What a nice conclusion of the series, especially the epilogue. Made my heart feel a bit lighter but fuller. I loved it all. The plot, the characters, the ending and even the love triangle between Tessa, Will and Jem. It was so great to see Tessa's future and to finally know what she is. She's definitely unique and that has it's ups and downs but for this story it is perfect. I feel like the author could even make a spin off for Tessa and Jem, that would be so wonderful. Although it's not a short book there were things that I wished to read more about. I'm not going to spoil anything, since it is the final book of this series and anything that I say could give away some parts of what happens in the book. That being said, I still think that this is a fantastic story. I'm a fan and I'm so glad I bought all the books. I definitely feel like I will re-read this series and the Mortal Instruments at some point in my life.