Grim Reaper Charley Davidson is back in the final installment of Darynda Jones' New York Times bestselling paranormal series!

Charley Davidson, Grim Reaper extraordinaire, is pissed. She's been kicked off the earthly plain for eternity – which is the appropriate amount of time to make a person starkraving mad. But someone's looking out for her, and she's allowed to return after a mere hundred years in exile. Is it too much to hope for that not much has changed? Apparently it is. Bummer.

She's missed Reyes and her daughter, Beep, but now that she's back on earth, it's time to put to rest burning questions that need answers. What happened to her mother? How did she really die? Who killed her? And are cupcakes or coffee the best medicine? It all comes to a head in an epic showdown between good and evil in this final smart and hilarious novel.
Expected publication: January 15th 2019 by St. Martin's Press
my review
Summoned to Thirteenth Grave by Darynda Jones
My rating: 4 of 5 stars
ARC received in exchange for an honest review.
This is it, the final book in this series. And how fitting that it's the number thirteen. I'm sad that it's going to be the last one but at the same time I'm glad that we got our big ending. I think we've all been waiting a long time for that to happen, since the previous book ended on such a huge cliffhanger. And to be honest, this book ends more on a HFN than a HEA, since there's still the big battle that Beep has to fight agains Lucifer. I've read somewhere, so this info might not be 100% accurate, that we'll get a spin off for Beep's story. I hope that's true, since I'm in love with this series and would love to continue reading about such fantastic characters. Especially since we don't know what happened to Osh. So I think the author is hinting at the new spin off with that little clue.
And about what happens in this book…well…I'm not giving away any big spoilers so you'll just have to read the book to find out for yourself. But it's safe to say that this time all that could go wrong, goes wrong. And disastrously so. As in all hell is breaking loose and in the literal sense at that. Can't say I'm surprised by that, since that happens to me on a daily basis once I leave home and my cats can have the time of their lives destroying the house.
As for Charley and Reyes, I mean, they can't do any wrong in my opinion. Even if they accidentally almost destroy the whole world, no biggie. After being gone from the earthly plain for what felt like an eternity Charley had to live a little, right? And also, this might be the book where we get to see the couple spend most of their time together. Can't tell you how much I loved that. They are one of my all time favourite couples, their relationship is always so funny and something I someday wish to have with my loved one. Not to mention all the sexy scenes we get in this book. Aside from that, it felt so good to get the whole gang back together, the whole big family reuniting once again for this big battle. I mean, what more could one want from this series conclusion, right? Well, there were some pretty big plot twist and revelations and even deaths that left me completely stunned. I think it was Rocket's secret that had shocked me the most, like who knew? I was so happy and at the same time so sad for him. I wished someone would give him a big hug.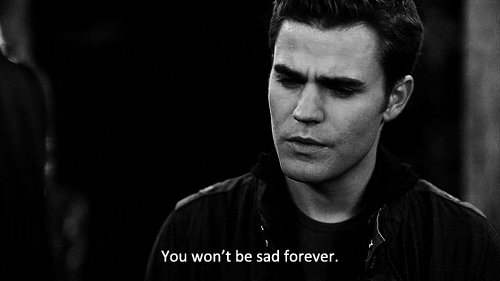 All in all, this is a bitterweeet ending of a great series and this book is a must read for all Charley and Reyes fans!