The Others freed the  cassandra sangue  to protect the blood prophets from exploitation, not realizing their actions would have dire consequences. Now the fragile seers are in greater danger than ever before—both from their own weaknesses and from those who seek to control their divinations for wicked purposes. In desperate need of answers, Simon Wolfgard, a shape-shifter leader among the Others, has no choice but to enlist blood prophet Meg Corbyn's help, regardless of the risks she faces by aiding him.

Meg is still deep in the throes of her addiction to the euphoria she feels when she cuts and speaks prophecy. She knows each slice of her blade tempts death. But Others and humans alike need answers, and her visions may be Simon's only hope of ending the conflict.

For the shadows of war are deepening across the Atlantik, and the prejudice of a fanatic faction is threatening to bring the battle right to Meg and Simon's doorstep…
buy links
Amazon ♠ Barnes & Noble ♠ Audible ♠ Kobo ♠ Book Depository ♠ Goodreads
my review
Vision in Silver by Anne Bishop
My rating: 2 of 5 stars
So…My expectations fo this book were pretty high but they were rightfully so, since book two didn't really give me what I wanted and I thought that this one would for sure be better. But what I felt when I finished this book was this…
…Yeah, this was a huge let down for me. Nothing really happened. Meg's still cutting, they bough some houses, get a new bratty child, planted a garden, went to the market place and what else…oh, right, we get to know that there exist even worse creatures then the Others and that are the Elders. Not really sure what they are, just that they are super old and are badass. So, that's pretty much what we got from this plot. And for so many pages, that's just not acceptable for me. I WANT MORE!!!
Like, what happened with Meg/Simon progress in their relationship, when are they going to get rid of the crazy humans, what about the humans in the forgotten town, or what about ANY KIND OF NEW ANSWERS???!!!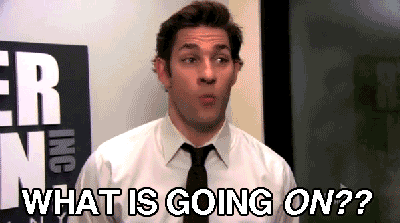 The only plus was the writing style, that did captivate me and I somehow, not really sure why, continued to read the story. I am going to give the fourth book another try but, if that doesn't work out either, well… I'm done!