Sugar Bowl Series
*For buy links click on the cover.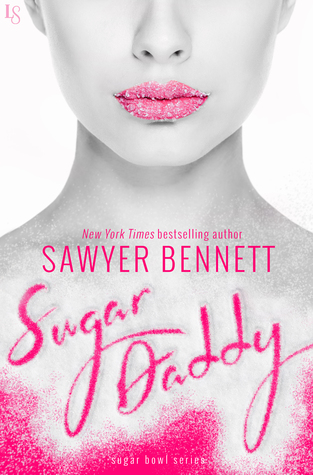 Seduction has never been so sweet! The New York Timesbestselling author of the Cold Fury series—Alex, Garrett, Zack,and Ryker—returns with the first novel in a hot new trilogy.
Sela Halstead lost her innocence in a way that no sixteen-year-old should ever have to endure. She's spent years trying to forget that night even while wondering about the identities of the monsters who brutalized her—until a telltale tattoo flashes across Sela's TV screen. The incriminating ink belongs to Jonathon Townsend, the millionaire founder of The Sugar Bowl, a website that matches rich older men with impressionable young women. Obsessed with revenge, Sela infiltrates Townsend's world, only to come face-to-face with a tantalizing complication: Beckett North, his charismatic business partner.
The tech mastermind behind The Sugar Bowl, Beck always gets what he wants, in business and in bed. And yet, for a man who's done every dirty thing imaginable, there's something about the naïve, fresh-faced Sela that sparks his hottest fantasies. Because with her, it's not just about sex. Beck opens up to her in ways he never has with other girls. So why does he get the feeling that she's hiding something? In a world of pleasure and power, the shocking truth could turn them against each other—or bind them forever.
Note: Sugar Daddy ends on a cliffhanger. Sela and Beck's story continues in Sugar Rush and Sugar Free! 
Also, I won't be posting blurbs for Sugar Daddy and Sugar Rush, since there might be spoilers and I don't want to give anything away from the plot. 
Sugar Daddy by Sawyer Bennett
My rating: 4 of 5 stars
Oh my Gosh!!! Now I know what everyone has been talking about. This book is fantastic and I'm so happy I got to read it, at last!!!
The whole concept of the story and the idea of the firm is unique and refreshing. I was a bit confused by the prologue, like for a few seconds, but then I catched up pretty quickly on what was going on. What happened was so horrible and to happen that to a sixteen year old, just…horrible… So of course, what's a girl gotta do once faced again with her tormentor and rapist? Make a plan, infiltrate his company and wait for the chance to kill him. Victims know that the only way you're truly safe is when the person who did you wrong is dead. Once dead you can do no harm! The only problem, what if your plan has some unexpected turns? What if you pull in the deadly game of deceit and lies an innocent that has makes you feel whole again? And what if that said person turns out to be your target's business partner and close friend? Well, those are the questions you will find answers to but only if you read this amazing book!
All I can say is, I cannot wait for the next book in this series to come out, since I'm so gonig to read it! Definitely a book that I recommend!

[The first scene is the rape scene but it's not in detail, it's more in bits and pieces. Other than that no OM/OW drama, well, apart from the heroine having to face her rapist. Ages: h is 26, H is 28. Condoms were used at first but later not. (hide spoiler)]
Sugar Rush by Sawyer Bennett
My rating: 5 of 5 stars
Dear Lord! That just did not happen?!!! The ending, are you kidding me?!!! I need to know what happens next, this second, and luckily for me, I have the next book just waiting on my kindle. *evil laughter* So much drama, I love it! There is so much going on in this story, there truly wasn't even one moment that didn't keep my attention. I'm serious folks, if you haven't already read this series, do it now! I definitely do not regret picking up this series since it's so well made. You have action, deceit, plans of murder, love, betrayal, inner growth and so much more, it's just crazy!
In the previous book we get to know Sela's past and her motivation for doing some pretty horrible things. But in this book we get to see her plan in action and she has some new allies that help her through all the stages of it. Yes, she may have gone in a different direction than originally planned but the goal is still the same. Destroying JT and making him wish he'd never been born. And oh boy, the ending of this story, wow! Let's just say you'll be quite surprised by the outcome! The whole jorney to get to her goal is so intense and really thought through, it's really a joy to read how everyting falls into place.
I really enjoyed reading about Back and Sela's characters. They might have started their relationship in a more unconventional way but they got so far already in this story that I just can't help but love them. Together they found something in each other and they know it's worth fighting for, no matter the costs. And believe me, they are high! Some secrets are revealed and I was really shocked to find out about few of them. I just did not see them coming and it's safe to say the plot twist are amazing! The stakes are high and everyone wants to win the game where no one can really come out as a true winner.
Apart from those two characters, Beck's sister and her daughter are just so cute and fit perfectly into the story. Also Sale's dad is such a strong character and you can really see how deep he cares for his daughter. Now, that being said, Beck's parents and JT, they can all just go to hell for all I care. They are just horrible people that don't deserve any kind of kindness coming their way. Their lives are just too f-ed up and in my eyes they are not redeemable!
For all of you who haven't read the first book yet, please do. I'm sure the story won't disappoint! It certainly didn't disappoint me!
enter facebook giveaway
Sugar Free by Sawyer Bennett
My rating: 5 of 5 stars
My, my! This book is so good and a worthy conclusion of this series! I enjoyed every chapter and the plot twists, perfectly done! I dare to say that in this book the drama and angst are more present than in the previous two books but that's exactly what makes this story so great. I simply loved it! The fact that I've read the whole series in just two days is proof of that!
Full review to follow near the release date, since I received this ARC in exchange for an honest review.
about the author
Since the release of her debut contemporary romance novel, Off Sides, in January 2013, Sawyer Bennett has released more than 30 books and has been featured on both the USA Today and New York Times bestseller lists on multiple occasions.
A reformed trial lawyer from North Carolina, Sawyer uses real life experience to create relatable, sexy stories that appeal to a wide array of readers. From new adult to erotic contemporary romance, Sawyer writes something for just about everyone.
Sawyer likes her Bloody Mary's strong, her martinis dirty, and her heroes a combination of the two. When not bringing fictional romance to life, Sawyer is a chauffeur, stylist, chef, maid, and personal assistant to a very active toddler, as well as full-time servant to two adorably naughty dogs. She believes in the good of others, and that a bad day can be cured with a great work-out, cake, or a combination of the two.
Meet her on