I guess there isn't a person who doesn't know this fantastic game and I'm super happy that we get more of the Pokémon hype. When I was younger I loved watching this anime and I sometimes watch it even now. Who doesn't like a world where such wonderful creatures exist, right? So thank you Maria Casacalenda @ Big City Bookworm and Alyssa @ Book Huntress World for nominating me for this awesome tag! Please, go check out their fantastic blogs! 🙂
Rules:
NIL. Link back to Aentee's blog is appreciated but optional. Feel free to use her graphics. Tag people, don't tag people, whatever. Just have fun!
---
 A Series of Unfortunate Events by Lemony Snicket
I mean, who doesn't know this series, right?! I remember reading this series so fast, like I was just swalowing the books in my mind, they are that good folks! Just a fantastic series that I will always love.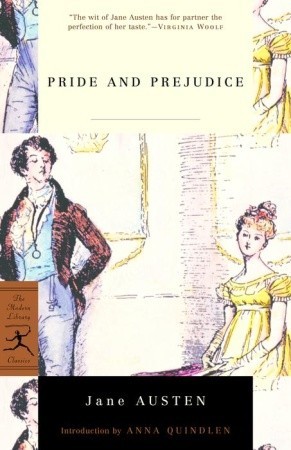 Pride and Prejudice by Jane Austen
I love, love, love everything about this book! It's such an amazing and beautiful story and it just captivates you. Also, the movie is fantastic ad I've probably watched it more than 10 times already. Just a timeless classic…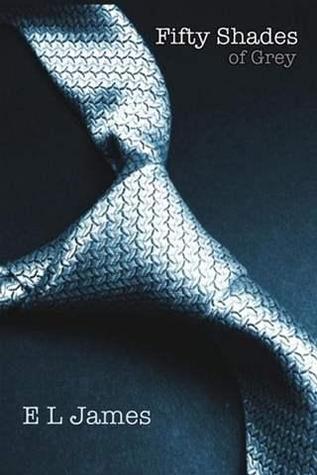 Fifty Shades of Grey (Fifty Shades #1) by E.L. James
This book is beyond everywhere! I tried to read it, even before it was made into a movie and I just didn't like it. I know I will never read it because there are just so many things wrong with that book, especially the writing style. So yeah, this book is not my cup of tea.
PS… You're Mine by Alexa Riley.
Basically any book by AR (two girls that write under that name). Their books are just a guilty pleasure of mine. They are sexy, short, interesting and just a fun time to read. I know that many author write short stories and have insta love/lust going on but AR does know how to actually pull that off. And it's not as easy as one would think, because if we are being honest, we do tend to get bored of that trope pretty fast but AR knows how to keep it fresh each and every time!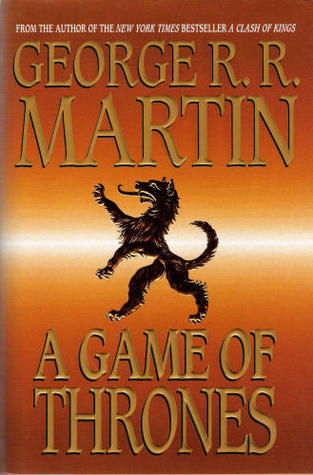 A Game of Thrones (A Song of Ice and Fire #1) by George R.R. Martin
This series is freaking long and big! I love the TV show and I really want to read the books but wow, that will definitely take some time to get through. I have friends who have read the books and they are now my role models. If they can make it, so can I, dang it! 😉
 Broken Prince (The Royals #2) by Erin Watt
I just couldn't stop reading this book! I was awake all night and manages to finish reading it in just one sitting. There was soooo much drama and angst going on, it felt like I was reading one of Tijan's books, like it's crazy! Just a though that came to me right now, it was like watching The Kardashians and Taylor Swift, lol. So much drama… But I loved every second of it! A fantastic sequel!
Charley Davidson Series by Darynda Jones
Charley and Reyes…OMG and Yes, please! Those two are definitely my OTP just because they went through so much and they still came out standing tall. Their love is just unbreakable and I just really love them together.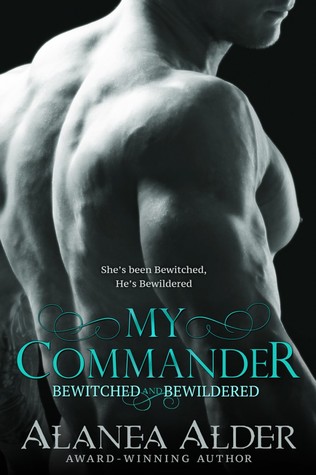 My Commander (Bewitched and Bewildered #1) by Alanea Alder
This one is a PNR romance with such an amazing humor, I loved it! It's fast paced for me, since I read many books with normal or slow burn romance. Besides the romantic part there is so much going on, so much action and humor and mystery. Just right up my alley.
Psy-Changeling Series by Nalini Singh
I can't tell you how much I love this series! It's crazy. The story plots are just brilliant and the ction, the adventures, the romance, all is just made perfectly. I am sure I will never get tired of these characters stories.
 A Promise of Fire (Kingmaker Chronicles #1) by Amanda Bouchet
This is trully an amazing book! I went into this story completely blind and I was so pleasantly surprised by it. The only downside to it is that now I have to wait for the next book to come out and the wait is killing me. But I guess that's just a sing of how good the story is.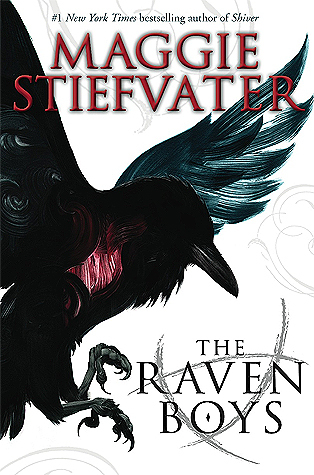 The Raven Boys (The Raven Cycle #1) by Maggie Stiefvater
I've heard so much good about this book and series, so of course I had to buy the book. I'm so excited to finally be able to read it. I really hope the book meets my expectations.
Harry Potter and the Philosopher's Stone Deluxe Illustrated Edition By J.K. Rowling  and Illustrated by Jim Kay
I love Harry Potter books and this edition looks so beautiful, so of course I want to have it. It's just something mysterious about the covers, at least to me.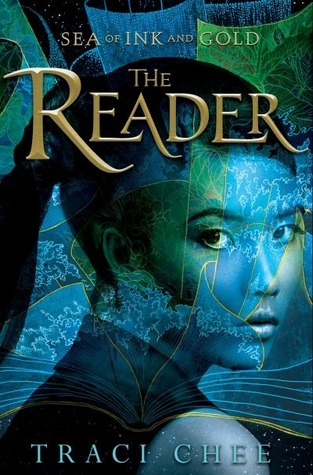 The Reader (Sea of Ink and Gold #1) by Traci Chee
The blurb of this story sounds very interesting and the fact that Lola @Hit or Miss Books recomendet it to me makes the book that more interesting and compeling.
If you want to know what the book's all about here is the blurb:
Sefia knows what it means to survive. After her father is brutally murdered, she flees into the wilderness with her aunt Nin, who teaches her to hunt, track, and steal. But when Nin is kidnapped, leaving Sefia completely alone, none of her survival skills can help her discover where Nin's been taken, or if she's even alive. The only clue to both her aunt's disappearance and her father's murder is the odd rectangular object her father left behind, an object she comes to realize is a book—a marvelous item unheard of in her otherwise illiterate society. With the help of this book, and the aid of a mysterious stranger with dark secrets of his own, Sefia sets out to rescue her aunt and find out what really happened the day her father was killed—and punish the people responsible.
Archangel's Heart (Guild Hunter #9) by Nalini Singh is coming out in November so of couse I'm going to buy it. I adore this author and I'm slowly working my way through her books, since there are so many. But that's good thing, since many good books mean happy me.
Blaze (Dark in You #2) by Suzanne Wright is coming out September 1st and it's the sequel to Burn. I've been waiting for this book to come out for over a year now and I'm really looking forward to reading it. I've re-read Burn already four times, so now it's really time for Blaze to come out.
And that's it from the Pokémon Go book tag! I really enjoyed it and now it's time for the nominations.
My nominees:
Carrie @ Carries Book Reviews
The Jouska @ thejouskablog
Niraja @ YOUNGADULTFICTIONREVIEWS
And anyone who wants to participate!