It's award time!!! I'm so happy to have the chance to be part of this awesome award and thank you thejouskablog and Shannon @ Shannon Reads for nominating me! Love you guys!!! ♥
So let's get right into in! 
The Rules:
Post the award on your blog.

Acknowledge the blogger who nominated you.

Answer the questions assigned to you.

Nominate 11 deserving bloggers for the award.

Ask 11 questions to your nominees.
thejouskablog's questions:
1. What do you love most about blogging?
Hmm, let's see. I love meeting new people that share my love for books and also people that have nothing to do with that and are simply just fun to handg out.
2. What's your all-time favourite movie?
That's an easy one. Pride and Prejudice all the way. I've watched this movie more than 20x times already. Just love it!
3. Which book makes you laugh out loud?
My Commander by Alanea Alder. It's a fun PNR book with lots of action, romance and just crazy characters that will have you laughing all the time.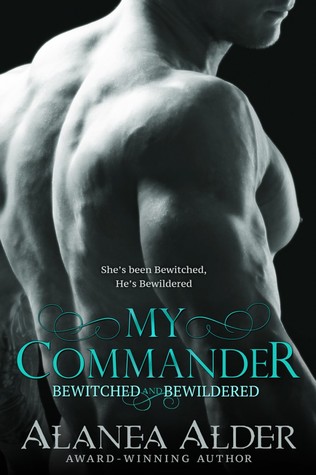 4. What's the one thing you carry around with you everywhere you go?
I'm not gonna say my phone, because believe it or not, I'm one of those people that do forget to take it with me and usually always when I need it the most. But I do take my wallet everywhere I go. You never know when you're going to need it, right?
5. What's your star sign?
I'm an Aquarius. 🙂
6. What's the most heavenly dessert you've ever eaten?
Pff, obviously it's going to be out of chocolate. It is chocolate suffle. Gosh, just thinking about it makes me droll, lol. I have a confession to make. I once tried to make it out of the box and I failed so hard, it's not even funny. Best to make them home made and not out of the bought cake mix. They never works…
7. Are you more laid-back or up-to-date with your style?
Nah, I'm definitely more laid-back but thankfully I have many friends that are up to date with the fashion styles. The same with books, I'm only now starting to get into the YA genre and it's all your fault, BookTubers!!!
8. Would you rather direct a film or write a book?
Wow, that's a tough one. Honestly I don't know. I don't know how to bring my vision to life in such a way that it doesn't end with a tragedy, so I think directing a film would be easier, since you already have the finished script and know how the story is unfolding. But if I had to write a book it would probably end in such a way that you'd remember it, like The Fault In Our Stars kind of type.
9. Out of all the countries you've visited so far, which one do you consider to be the most beautiful?
Austria, for sure. I love the greenery and how it's at the same time also modern looking. I love Vienna, especially during Christmas time. So beautiful!
10. Would you rather watch a new TV show or re-watch an old one?
I just stopped watching The Game of Thrones but don't worry, I'm gonna pick it up again. I just needed a small pause form all the killing, lol. I'm now watching Buffy. Does anyone remember it? As a child I loved it so much and now after re-watching it I know why!!!
11. If you could choose one word to describe yourself, what would it be?
Introvert.
1. What tropes in books/movies do you actually enjoy?
If done right I like insta-love. I love Alexa Riley books, they are short and fun and just perfect for a quick break between other reads.
2. Dogs or Cats?
Both but I do preffer to have cats. I have one cat named Tevž and I like cats more because they are more self sufficient and independing. With dogs you have to give them your attention all the time and since I work long hours that can be a problem.
3. Reading the book first or seeing the movie first?
What I get first my hands on. I've read the Mortal Instruments by Cassandra Clare and that was before the movie came out and I have to say I was disappointed by what they did to it. The books were so much better. Even the series now, it's just not the same as the books. I did watch The Martian before reading the book.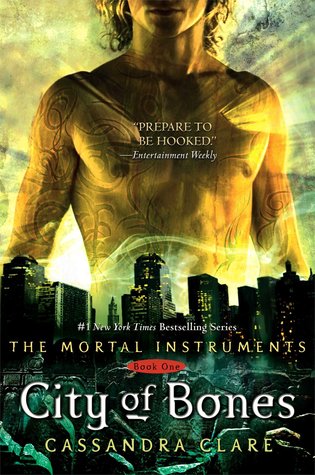 4.  Why do you blog?
I love books and blogging about it just makes the whole experience more fun. Also, there are so many book bloggers that share my love and seeing their reviews and see what kind of books they love.
5. Favourite tv shows?
Supernatural, Buffy, The Relic Hunter, Bones, Sherlock and so many more…
6. A guilty pleasure?
Reading one of Alexa Riley books, that and of course buying more books. 😉
7. Favourite childhood memory?
I grew up on a farm and one summer me and my cousin were having such a blast by just hanging around in the fields and simply enjoying the nice weather and peaceful day. So yeah, it may not sound much to you but to me that summer was pretty special.
8. Night or Day?
I'm a night owl. It's like I come alive at night and then sleep all day. Not the best way for me to start the day early in the morning but work is work and you gotta do what you gotta do, right?
9. Reader or writer? Or both?
Reader, definitely. I find it quite hard to execute a story to it's finish. I always find it hart to keep my attention on one thing only. It can be really frustreating sometimes.
10. What type of posts do you like to do the most?
Hmm, I think to write reviews will always be fun. But I'm about to post a post about my first book haul, so I'd like to think that that will also be very exciting and fun.
11. Cola or Pepsi?
Neither. I don't drink any of that. I know, shocking. Sorry…  
♦♦♦♦♦♦♦♦♦♦♦♦
So that was super fun to do and now it's your turn to be part of something trully awesome!
My questions for you:
Insta love/lust or love triangle? What's a big yes and what's a hell no?
What's your life motto and why? And if you don't have one, what do you wish it to be?
What book do you look forward to read in this summer and why?
What book was your biggest disappointment this year?
Paperback, hardcover or e-book?
Imagine you could dive into the world your fictional characters live in. Whick book would you chose and what would you do there?
Name one female and one male book character that is a real basass.
The world is ending and you have the chance to read only one book till it does. Whick one would you choose?
Do you do book hauls? If yes, which is your biggest one?
What are your favourite BookTubers?
Do you know any good summer reads/movies/TV series?
And my nominees are:
Eliza @ Relentless Romance
Karissa  @ Sexy Romance Reviews
Anne @ Inked Brownies
Carrie @ Carries Book Reviews
Maria @ Big City Bookworm
Lynn @ Lynn's Book Blog
Alba @ Alba and her secrets
Jesalin @ jbelkbooks
Gretchen @ CHICNERDREADS