Blurb
In New York City, an underground society of supernatural beings exists, hidden among everyday humans. They don't know of our activities or any of our secrets.
The districts of the Works are made up of vampires, wolves, shifters, witches, and I'm in the fifth and arguably most important district, the Patchwork. My father is the leader of our group, and he oversees all of the other factions.
As his only daughter, that makes me the princess of it all. Cool, right? Actually…no.
Sure, I live in a mansion and money isn't an object, but that doesn't matter because I can't leave. I have a guard who follows me around 24/7. My father and three older brothers treat me like I'm a fragile piece of glass, never allowed to take an independent step or make any decisions on my own. It's beyond frustrating—especially since my father essentially runs my life. He says what I do, when I do it, how I do it, and all that jazz. He tests his formulas and new techniques on me. I'm a walking science experiment.
I hate it.
I hate my life here.
But then he comes along: Killian.
He's just some vampire…or so I thought.
But you'll have to read my story to find out what I mean. To know my secrets.
Until then, though, allow me to introduce myself. My name is Rebecca von Stein.
And I'm a descendant of Dr. Frankenstein.
Welcome to the Works.
buy & add on
my review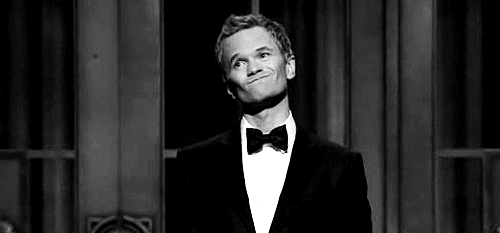 "You treat me like a fucking baby. I'm stronger than most, and I'm human. What does that even say? Don't know? Let me tell you," I yell, going toe-to-toe with him. "That I'm a fucking badass!" With that, Oceanus pushes me so hard, I fall back and do two rolls, landing on my face with a hard oomph.
…And on that note I'm out! I tried to finish this story, I really did but, man, the heroine is so immature and annoying it's simply impossible to read another page of her stupidity. All the other characters I liked, OK maybe not her father but they made the story more bearable to a certain point. I reached 50% and then sadly had to give up. I wished the author made Rebecca more mature and above all not such a weak character. She acted like she had all this power but when in truth she didn't know how to use it properly. Also, when standing up for herself she didn't use the right words and that made her look even more immature and simply put bratty.
The plot sounded interesting and for those of you who can get past her bahaviour, I think you will find the story quite enjoying. Sadly, I'm not one of those people but since we all have different book tastes I'm sure there are many of you who'll like this story.
ARC received from NetGalley in exchange for an honest review.
teaser
Life fb chat with toni aleo
About the author
My name is Toni Aleo and I'm a total dork.

I am a wife, mother of two and a bulldog, and also a hopeless romantic.

I am the biggest Shea Weber fan ever, and can be found during hockey season with my nose pressed against the Bridgestone Arena's glass, watching my Nashville Predators play!

When my nose isn't pressed against the glass, I enjoy going to my husband and son's hockey games, my daughter's dance competition, hanging with my best friends, taking pictures, scrapbooking, and reading the latest romance novel.

I have a slight Disney and Harry Potter obsession, I love things that sparkle, I love the color pink, I might have been a Disney Princess in a past life… probably Belle.

… and did I mention I love hockey?