Anna Zaires, the New York Times, USA Today, and international bestselling author of sci-fi romance and contemporary dark erotic romance, is close to releasing the last book in the dark romance Capture Me trilogy. Claim Me is coming out June 14th, so make sure you have that date marked in your calendars! As they say, the best comes last! But first let's start with Capture Me, since that's where it all began.
Synopsis
A new dark romance series from the New York Times bestselling author of Twist Me
She fears him from the first moment she sees him.
Yulia Tzakova is no stranger to dangerous men. She grew up with them. She survived them. But when she meets Lucas Kent, she knows the hard ex-soldier may be the most dangerous of them all.
One night—that's all it should be. A chance to make up for a failed assignment and get information on Kent's arms dealer boss. When his plane goes down, it should be the end.
Instead, it's just the beginning.
He wants her from the first moment he sees her.
Lucas Kent has always liked leggy blondes, and Yulia Tzakova is as beautiful as they come. The Russian interpreter might've tried to seduce his boss, but she ends up in Lucas's bed—and he has every intention of seeing her there again.
Then his plane goes down, and he learns the truth.
She betrayed him.
Now she will pay.
Buy & add on
capture me series

Wow, I absolutely love it. Since this is a spin off from the Twist Me Series I highly recommend reading that series first! Capture Me starts off even darker than the Twist Me books and I have a pretty good feeling about how the story will continue. I'm a big fan of this author, so I know I'm in for a book treat. It's just one of those things where you can be relaxed knowing everything you read will be very good and also satisfying in the end.

Since we do get to see a small glimpse of Lucas and Yulia in the previous series, I was super excited about the news that Anna also wrote a complete series for them. I love how their story starts, although it's totally unromantic, since she tries to kill him but oh well, no love is perfect, right? To be honest, if all were roses and hearts it would be just plain boring. So a bit (a lot) of passion and sexual tension is the way to go in my book.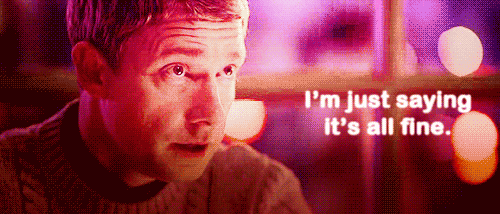 As already said, this book is a bit darker for me than the first book of Twist Me Series. We get thrown into lots of action and hot scenes right away. It's all about manipulation, secrecy, deceit, betrayal and of course about what happens when your feelings get in the way of doing your job and you in the end get caught by the same person you tried to kill. Well…let's just say I enjoyed this story a lot! There is a reason why I'm such a fan of Anna's and when you read her stories you'll totally get it. Only thing left to do is start reading the next book!
teasers
Anna Zaires is a New York Times, USA Today, and international bestselling author of sci-fi romance and contemporary dark erotic romance. She fell in love with books at the age of five, when her grandmother taught her to read. Since then, she has always lived partially in a fantasy world where the only limits were those of her imagination. Currently residing in Florida, Anna is happily married to Dima Zales (a science fiction and fantasy author) and closely collaborates with him on all their works.
Find her on