Alexa Riley fans know what time of the month it is, right? It's time for the new AR release!!! Yay!!! I'm a huge fan of their work, since those two ladies sure know how to make your day turn from glum to super fun!!!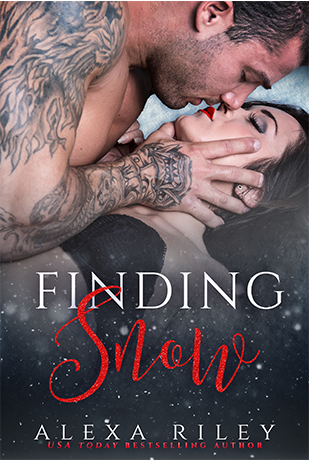 Koda's found his sister, Winnie, and now he's made a life for himself in Gray Ridge, Colorado. As a bear shifter, he's naturally a loner, and with so few females around, he's resigned to never finding his mate. But when he stumbles upon a woman in the woods, his whole world changes.
Snow's been on the run and has made a makeshift family with a band of seven wanderers. While resting in the woods and waiting for them to come back, something big finds her.
When Koda and Snow collide, they realize their stories are woven together more tightly than they could have imagined. Will the truth break their mates bond? Or will it bind them closer together?
Warning: This fairy-tale shifter story is full of alpha sweetness with a side of growly bear. What's not to love?! If you love a classic story with a dirty twist, then get your click on!
Buy & Add on
AMAZON US / AMAZON UK / AMAZON CA / AMAZON AU  
books in this series
Well, I feel like I've said thisabout AR's books so many times aready but hell if I ain't gonna say it again.
I love reading short stories that are actually well made. There are some authors that want to capture as much as possible but then forget or neglect the basic story. But with AR that's never the case. When I read the blurb I know exactly what I'm in for. That being said, I loved this story even more because of the OTT, brooding, grumpy but sweet and sometimes clueless hero. He was perfect for Snow and what's best, given their history they turned out to be just what the other needed. I also really liked Snow, she wasn't bitchy or nonunderstanding, just the opposite. She got where Koda was coming from and I loved that she didn't try to push him or change him.
Also, seeing the characters from previous books was really great.
All in all, I think you'll like this story. It's fun, sexy, a bit sad but overall so worth reading. 🙂
tEASERS
GIVEAWAY