Check this out, people! When I saw this cover for Fiancee for Hire (Front and Center #2) by Tawna Fenske I simply knew I had to share it with you guys!  I mean just look at it, yowza! I sure as hell wouldn't mind spending some time reading about that sexy man. 😉
 A satisfying category romance from Entangled's brand new Lovestruck imprint…
Former Marine MacArthur Patton has made a small fortune on top-secret government contracts and black-ops missions, but his new assignment involves something more dangerous—marriage.
Well, fake marriage anyway.
To keep weapons out of the hands of terrorists, Mac has to secure a fiancée. A sweet, demure, compliant fiancée to serve as his arm candy for a few weeks while he completes the covert arms deal in Mexico. His sister claims to know just the woman, and sends her best friend to play the role.
"Sweet" and "demure" aren't in Kelli Landers's repertoire. A badass veterinarian who neuters big dogs and bigger men on a regular basis, she can't wait to bring Mr. Tall-Dark-and-Detached to his knees. Her longtime crush on the commitment-phobe makes her plan to seduce him even sweeter.
Love wasn't part of the plan, but the deeper Mac and Kelli fall into their ruse, the more danger they attract, until more than just their hearts are on the line…
Here is a small view into what others think about this story:
"Fun, feel-good romance at it finest, Fiancée for Hire was an absolute joy to read."

"Those books that make you cry laughing? This is one of them. I laughed my socks off at the exquisite perfect dry humour that Tawna Fenske has injected into Fiancée for Hire. And balance the humour with romance, fun, action, passion, emotion and a couple who have a fabulous chemistry and you get the full package."
Buy & Add on
A small teaser 
CHAPTER ONE
Kelli Landers inked her signature on the prescription form,
carefully dotting the i with a heart the way she'd done since
learning to spell her name at age four. She blew a corkscrew
blond curl off her forehead as she tucked the pen into the
breast pocket of her pink scrubs.
"Here you go," she chirped, her voice always a few
octaves higher than she wished. She handed the form to a
man who had to reach down to grab it, given he was a foot
taller than her.
The man blinked. "How the hell did you do that?"
"Do what?"
"Wrestle Rocco to the ground when he was snarling
and fighting like that? He weighs a hundred and fifty-five
pounds."
"A hundred and sixty-five, actually, which is ten pounds
heavier than I'd like to see in an Italian mastiff of his build."
Kelli paused to jot a few words on a notepad beside the
clinic's display of Neuticles. She could feel the mastiff's
owner staring, and wondered if he was looking at her or at
the impressively large prosthetic dog testicles in the photo.
She tore off the paper and handed it to him. "Here's the
name of brand of dog food I recommend for trimming a few
extra pounds. That and a little exercise."
"Exercise," the man repeated, eyeing Kelli up and down.
"You look like you work out."
"Not really."
"Huh." He scratched his beard and nodded toward the
Neuticles display. "Ever put the Saint Bernard ones on a
Chihuahua?"
"No."
"Want to grab a bite to eat sometime?"
"No, thank you." She offered her sweetest smile, but the
mask was wearing thin.
The man leaned close, not getting the message. He gave
her a lecherous wink and touched her arm. "A little spitfire
like you—how about we just get it on?"
Kelli jerked back, cherubic smile faltering. "I may look
like a Cabbage Patch doll, but you should know I have a
pump-action shotgun, a black belt in karate, and a vibrator
that doubles as a jackhammer," she replied, her voice still
soft and bright.
What's next?
Pre-order on: 
Giveaway
Aren't these cups super cute and amazing? Want to win one, just click on the picture to enter the giveaway.
To all, good luck!!!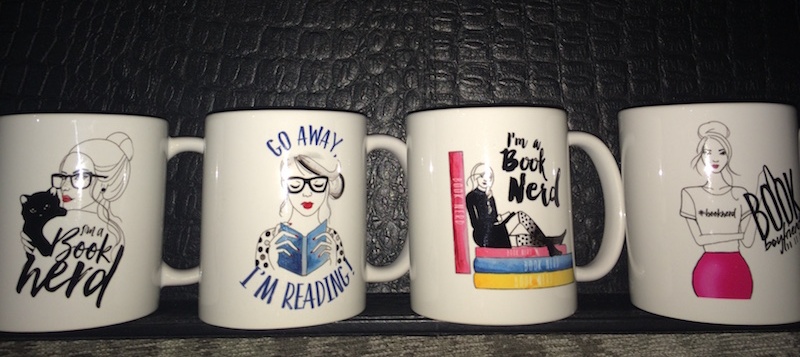 Tawna Fenske is a romantic comedy author who writes humorous fiction, risqué romance, and heartwarming love stories with a quirky twist. Her offbeat brand of romance has been praised by Booklist as "A tame Carl Hiaasen on cupid juice," and RT Book Reviews nominated her debut novel for contemporary romance of the year. Tawna is a fourth generation Oregonian who can peel a banana with her toes and who loses an average of 20 pairs of eyeglasses per year. She lives in Bend, Oregon with her husband, step kids, and a menagerie of ill-behaved pets.