Yay, McKenzie Lewis's debut novel is out NOW!!! And I have to say that for her first book, Hitman's Secret Baby, the story is actually quite good. So congrats to you, McKenzie, job well done!!!
Honor means nothing to a dead man.
But love … love makes its own rules.
Mason
I've been dead for a decade.
I don't exist … and I have no family.
It's the only way to protect them.
But today, I learned two things.
My sister is marrying the son of the first man I ever killed.
And her maid of honor has a child.
My child.
They both deserve better than me.
But now that Taryn's in my arms again, how can I let her go?
Taryn
When the man you love comes back from the dead, that's a shock.
But then he tells you he's a contract killer.
And he's here to do a job.
I wish I could hate him. Or even resist him.
But I can't.
I'll do anything to protect my daughter.
But how can I protect my heart?
Author's Note: Hitman's Secret Baby is a full-length, standalone novel. No cliffhanger. No cheating. A Happily Ever After ending.
Buy & Add on
3,5 STARS
Now, who doesn't like a good hitman story? Me, I loved it! When I first read the blurb, I knew that I was in for a good time. And I was right. Give me some action, some heartfelt moments (groveling not excluded), a deadline to save your family, hot sexy times and I'm a happy reader. And that's exactly what you get in this story. But of course that's not it all. There is some angst, since finding out that the man you thought dead for 10 years suddenly shows up at your best friends (his sisters) wedding and him finding out that he's actually a dad to a nine yearl old might bring out some angsty feelings. Had it been me, I would make sure he stays dead but oh well… I guess Taryn is the more forgivin kind.
Well, I have to admit, I wasn't a fan of Mason't for quite a while. With me, first impressions count big time and his, how should I put this, he simply didn't strike me as a friendly type of guy. I mean, seriously. You kill a person (out of good reason), then your 'friends' help you to fake your death, you leave your girl and family behind only to in the end become a contract killer, whose soul and moral is slowly perishing? Yeah, maybe that's just me, but I don't think he's making such a great first impression… Anyway, at the end he did win me over and you won't believe with what. Yup, with killing. I know how awfully wrong and crazy it sounds but when you'll read the book, you'll get it.
And as for Taryn, I think, quote: I wish I could hate him. Or even resist him. But I can't. says it all…
When she first saw Mason it was clearly a shock to her but I was so proud of her when she slapped him one. After that Taryn made some, at least to me, a few unwise decisions when it came to the man that she loved once so dearly. And we all know that some unwise decisions lead to scorching hot sex. Heck yes!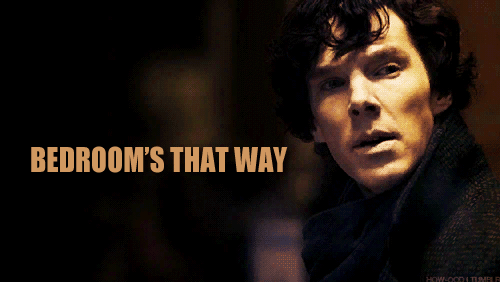 The best part, aside from all the action, was definitely how much they all loved Daisy. She was such a sweetie and even I fell in love with her character. The epilogue was also super cute and sweet and just what the story needed. It wasn't all perfect but no story ever is. And that is what makes a book not a good but a great read. I'd say reading Hitman's Secret Baby was definitely worth my time.
Teasers
About author
New author on the block, McKenzie Lewis, decided to write the kind of stories she enjoys reading: romance with Alpha bad boys who could be an athlete, astute businessman, member of a gang, mafia or mob, for instance; but no matter how tough he is, there's one gutsy, passionate woman who's capable of bringing him to his knees. Hitman's Secret Baby is one such story. 
Sign up for news, new release alerts, giveaways, free reads, ARC opportunities, and much more right here.